Australia vs. United States
In a recent InmigracionyVisas.com survey we asked immigrants from the US and Australia about their levels of happiness and financial situation. The following graphs show the results.
In general the level of happiness and quality of life seem to be higher in Australia, but the average income is higher in the United States.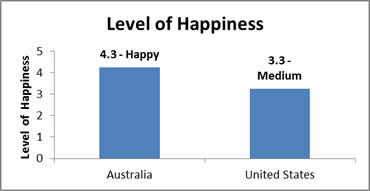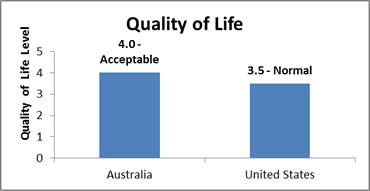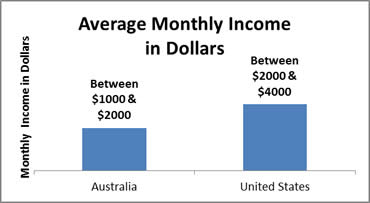 Source:
InmigracionyVisas.com survey from April-May 2015
Publication Date:
June 4, 2015:
Add or view comments for this article pressing here
Post this on: